Luxury Travel Services Exclusively for You
Unique Wine Tours in CHIANTI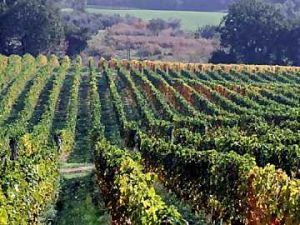 Thanks to our collaboration with Alberto Taddei, Sommelier at the renowned Enoteca Pinchiorri of Florence, Vitaly offers unique tours to deepen and satisfy your appreciation for wine and its production, enjoying the extraordinarily friendly atmosphere that only we provide for our clients.
We usually prefer to visit small but special and well respected wineries, carefully selected by Alberto Taddei, where you will experience an intimate and personalized tour with the owners and winemakers, usually followed by a private lunch at the winery, the best way to taste and apreciate the wines selected for your tasting!

The tour will start around 11 am in the first of the two wineries. Before the tasting, you will enjoy a tour of the entire vineyard including a stroll through the vines continuing on to the cellar where you will be shown the various stages of wine production - fermentation, maturation and aging.
The wine tasting is usually accompanied by typical Tuscan dishes and guided by the owners/winemakers.

After your lunch and wine tasting you will leave to the second winery (no more than 30 min. drive) and you can stop along the way in local village to enjoy a good "espresso" coffee.

The second winery, although still adhering to the strict guidelines imposed by the region, always differs from the first in its style and methods of production. The visit of this second winery will be more focused on the wine tasting allowing you to experience and to compare the contrasting characteristics of the two wineries, that reflect the strategy and the personality of the wine makers.