Luxury Travel Services Exclusively for You
LUCCA by bike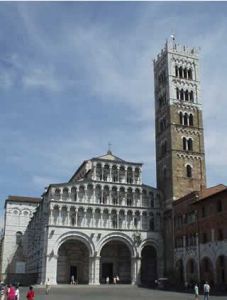 Lucca is a relatively unknown Tuscan gem whose splendid historic center recalls the city's glorious past as a Roman outpost, Lombard duchy, medieval mercantile power, and proud independent republic. Not yet overrun by tourists, Lucca maintains a mellow atmosphere and makes for easy traveling.
We are glad to arrange a half day tour, cultural but casual, in this charming spot. Consider a visit by bike, as Lucca is the perfect place to go cycling, riding along its famous medieval walls and later discovering the piazzas, the small winding streets of the ancient city, and the charming little boutiques and antique shops.

Suggested as Half day tour

Service includes:
Specialized English speaking guide at client's disposal for the half day (3 hours), bike rental for three hours.
Transportation to and from Lucca available on demand.