Luxury Travel Services Exclusively for You
Bike tour: CHIANTI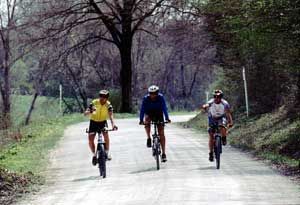 Magnificent landscapes in a sea of scents and colours… This is Tuscany, a land whose panoramas are the result of centuries of harmonious exchange between Nature and her inhabitants. With our expert English speaking professional bikers, our company offers you the chance to discover Tuscany by bike through three special itineraries that you may select based on your own ability, number of miles, length of tour, and location.

Chianti Fiorentino
Chianti is a justly famous territory between Florence and Siena, beloved for its excellent wines, rustic hamlets, imposing castles, elegant villas, and beautiful views.

Chianti Senese
These tours highlight the beautiful southern edge of Chianti, where rugged hills begin to soften into rolling wheat fields.