Luxury Travel Services Exclusively for You
Didactic FARM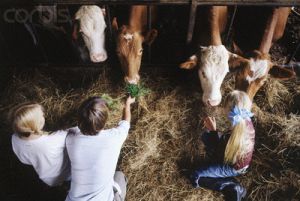 A pleasant educational to approach children to Tuscan Nature and agriculture in an authentic farm in Chianti surrounded by a beautiful rural environment.

An enjoyable experience in a typical rural environment of Chianti addressed both to children and their parents, a unique opportunity to visit a Tuscan farm and approach daily work of a farm, cultivations systems, life and habits of animals like ducks, geese, hens and pigeons, cats and dogs and cinta senese, a selected breed of wild pork. Children will become familiar with the vegetables and aromatic herbs of a typical "orto" (vegetable garden) and will have a guided walk in the orchards, vineyards and olive grooves of the farm.
The visit will end with a jolly picnic in the farmyard with delicious home made products of the farm. Upon request it will be possible to organize a drawing lab to memorize and recognize animals and plants, as a memory of the outdoor excursion in Chianti.