Luxury Travel Services Exclusively for You
COOKING class at your residence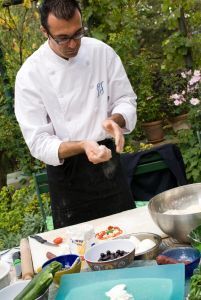 Explore and enjoy the art of la cucina italiana immersing yourself in customized, hands–on cooking lessons!

Learn how to prepare authentic, delicious meals with our entertaining, engaging chefs in a lesson at your residence. Prepare a feast of six different dishes made of the freshest seasonal products - You help choosing the menu to include those flavors that suit your tastes and curiosities. The cooking class lasts approximately three hours and will culminate in a wonderful lunch or dinner, depending on the time of day, enjoying the fruits of your labor!

We will be pleased to give you details about prices and the different chefs and menus available upon request.